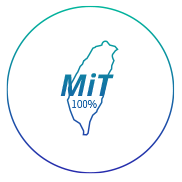 100% made in Taiwan
Guaranteed highest quality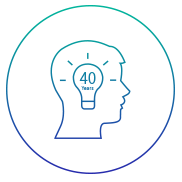 40 years of experience
With more than 40 years of R&D experience, we can meet your machining needs.
Marketing across five continents
Customers trust our product quality and they're around the world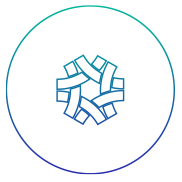 Taiwan Excellence
Taiwan Excellence Award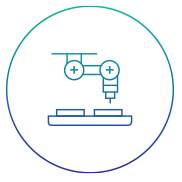 Smart Factory
Big data, automated production, Be trust for us about your OEM productions.
Global Patents
We have numerous product patents
all over the world
CHUMPOWER was established over 40 years in the chuck tool industry, Our customers are famous for tool machines and metal manufacturers around five continents. Our products are all made in Taiwan, produced by ourselves. We have advanced production equipments, abundant experience and is able to innovate on designing good products for customers and became the largest chuck manufacturer in Taiwan.
We have the most advanced production equipments in our company. In the trend of industry 4.0, our staff attended conference abroad to learn new knowledge and update our production equipments. import automation and advanced IT technology actively. At the same time, we transform over 40 years of production experiences to our extensive database, improve production processes and qualities, maintain the skills are leader of industry and innovations continually.
At our headquarter in Taiwan, we have precision equipment to examine our products from the begging of original materials to the final products, we have strict testing standards to ensure the quality and precision of every product.
At CHUMPOWER No matter what you need, product type, precision, quality and price, We are your best choice.
Now-2010


2020
● COVID-19 has quickly spreads across the world, CHUMPOWER put into production of Melt-blown non-woven fabric production line, Melt-blown non-woven fabric and cloud face mask machine.
● Won the National Pandemic Prevention Contribution Award by TAMI.
● Signed MOU of " Intelligent system solution for blow molding production line" with BECKHOFF.


2018
● Authorized to public offering by Taipei Exchange in 2018.
● Constructed the smart manufacturing system with the assistance of Industrial Development Bureau and Smart Machinery Office. Held the Smart Manufacturing Open Day in July.
● Announced the fastest linear blow molding machine in the world at Taipei International Plastics & Rubber Industry Show 2018, also won the 3rd prize of plastic blow molding machine in Plastics & Rubber Industry Awards 2018.
● BottleViewer e-Manufacturing Real-time Execution System won one of the biggest prizes - Intelligent Machine in the competition.
● With the assistance of Industrial Development Bureau, MOEA, CHUMPOWER introduced smart manufacturing and holding the smart manufacturing demonstration observation tour.

2016
The construction of Jingke branch is completed.

2015
Through the constantly growth, CHUMPOWER became a major corporation with over 85 thousand square meters of production base in the Greater China region, amount of capital NT$ 250 million, and a staff force of over 500 employees.

2012
Obtained 6000 square meters in Taichung City Precision Machinery Technological Park for the construction of a new R&D production center.

2011
Established the Jia-Xing Plant; production base in Greater China region exceeds 50 thousand square meters.

2010
Relocation of plants in Taiwan to the new Wuri Plant in Taichung that has over 20 thousand square meters.
2009-2000

2006
● Employee strength in Greater China and Thailand has exceeded 200, amount of capital reached to NT$ 110 million. Entered strategic alliance with major US companies, and began providing comprehensive services for whole PET production lines.
● Began introducing titanium alloy materials into accessory products.

2005
Establishment of Thailand branch

2003
CHUMPOWER tool chuck products entered medical markets.

2002
Fully automatic PP blow molding machine was launched.

2001
During the "Taipei International Plastics & Rubber Industry Show" (Taipei Plas), the new CPSB-2000W model stood out among the rest, allowing CHUMPOWER to won the excellence award of the highest honor again.

2000
● Qualified to bear the Taiwan Excellence Award, and the Rising Star Award issued to small and medium enterprises by the government.
● In the same year, the accessory department authorized the patent to the U.S. company JACOBS; becoming long-term cooperation partners.
1999-1991

1998
Obtained the European CE Certification

1997
Passed TUV Certification, and received ISO9001 International Quality Certification.

1996
The leading-technology CHUMPOWER developed the second-generation PET blow molding machine, won the highest honor of the "Precision Plastics & Rubber Machinery" by the Taiwanese government.

1994
First PET blow molding machine was launched in Taiwan.

1993
Obtained the U.S. Lockheed Certification and became a cooperative production partner. In the same year, Quinko Fujian Machinery Industrial Co., Ltd. was established in mainland China.
1992
Completed technology transfer with Industrial Technology Research Institute and developed the first laser-cutting machine in Taiwan.
1990-1981

1987
Quality and well-developed skill was acknowledged by government. Became the component supplier for national defense industry.

1985
Complied with government industrial upgrade policies to become a tool-chuck production plant of scale in Taiwan.

1981
CHUMPOWER Machinery Corp. was established and had capital of NT$ 5 million.